Employment Law Attorney for Businesses
Put Employment Law Attorney Teri Robins to Work for Your Business
Illinois employment lawyer Teri E. Robins helps businesses throughout Chicagoland navigate all types of employment and contract law matters to ensure their rights and best interests are protected.
Whether you are a new company that's just getting started, or you are already well-established, Teri can help with policy development, compliance, your employment agreements, and negotiating severance agreements that work for you. Guiding business clients since 2001, Teri has earned a reputation in IL, OH, and MA for handling complicated employment law matters and delivering exceptional results.
Contact Teri Robins Law Office
Contact Teri Robins Law Office
We Provide Solid Legal Solutions that Match Your Long-Term Business Goals
Without valid policies and employment contracts in place, the future of your business is at stake. Contract law attorney Teri Robins will ensure the policies you implement, and the contracts you enter into with your employees, are drafted correctly, follow state and federal laws, and are enforceable should you end up in court. Our employment law firm can help with all types of employment contracts, including:
A non-compete clause can help prevent your employees from taking the skills, client lists, confidential information, and trade secrets from your business and delivering them to a competitor. Designed to protect your company's interests without placing undue hardship on employees, your non-compete agreement should specify the geographical scope, duration, and prohibited activity. Employment law attorney Teri Robins will make sure your non-compete agreement does not violate state or federal laws, that it protects your company's interests, and that it is enforceable should your employee attempt to contest it.
Non-solicitation clauses allow an employee to work for a competitor, but may prohibit the worker from soliciting other employees, customers, or clients to work for, or do business with the competitor. When properly executed, non-solicitation clauses protect businesses like yours from losing established relationships with customers and clients to your competitors when your employees terminate their employment. New laws that apply to non-solicitation agreements were implemented on January 01, 2022, in Illinois. Teri Robins can make sure your company is compliant with the new regulations, and help you create non-solicitation clauses that protect your interests.
Confidentiality Agreements
Confidentiality clauses, also known as non-disclosure agreements (NDA), establish a confidential relationship between you and your employee. These agreements prohibit your employees from disclosing your trade secrets or other sensitive information about your company. They help prevent confidential information from leaking out to your competitors. An NDA can be designed to establish confidentiality between your business and all of your employees individually, or they can be customized for certain employees within your organization who have access to sensitive information.
Termination/Severance Agreements
Severance agreements are not required in Illinois, but their use is common. This is especially true among employees who make a great deal of money and those who hold upper-level positions. Severance packages are also frequently used in industries where mass layoffs often occur. These agreements usually include provisions such as reference letters, severance pay, benefits, and bonuses in exchange for a release of all claims against an employer, or to prevent negative publicity. The terms of severance agreements, and the scope of what is offered, varies significantly. Employment contract lawyer Teri Robins can help ensure your termination agreements are legal, enforceable, and binding.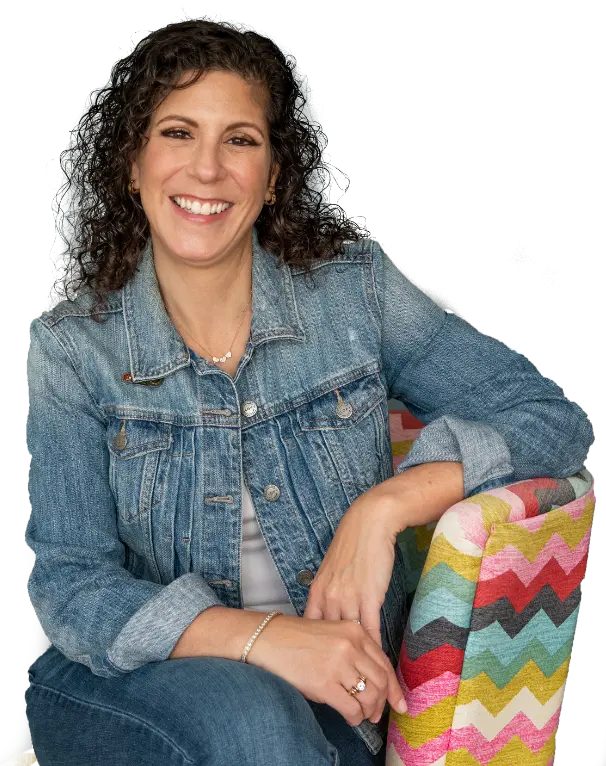 Do You Need an Employment Law Attorney?
Although Illinois does not require you to hire an employment law attorney to assist you with your contracts, clauses, and policies, your company's future may be in jeopardy if you don't. An experienced contract lawyer will make sure you understand your legal obligations, that your contracts include language that works to your benefit, and that protections are in place for your business now, and in the long term.
Contact Teri Robins to protect your rights and best interests.
FAQs About Employment Law for Businesses in Chicago
Why should my company offer a severance package?
Many companies offer severance packages to employees who are involuntarily terminated to help prevent wrongful termination claims, lawsuits, and/or negative publicity in the future. They exchange payment, benefits, reference letters, and other miscellaneous in exchange for the employee signing a release.
What happens if an employee breaks an NDA?
An NDA is a legally binding contract. Although the employee who breaks an NDA won't be charged with a crime, that person will be subject to lawsuits, and could be held financially liable for the harm that their breach caused.
What makes a non-compete agreement invalid?
A non-compete agreement may be invalid it the terms of the agreement are too broad. For instance, a non-compete may not be enforceable if it specifies too large of a geographical area, or if the timeframe that applies is unreasonably long.
Make Sure Your Business Is Protected. Contact Employment Law Attorney Teri Robins Today